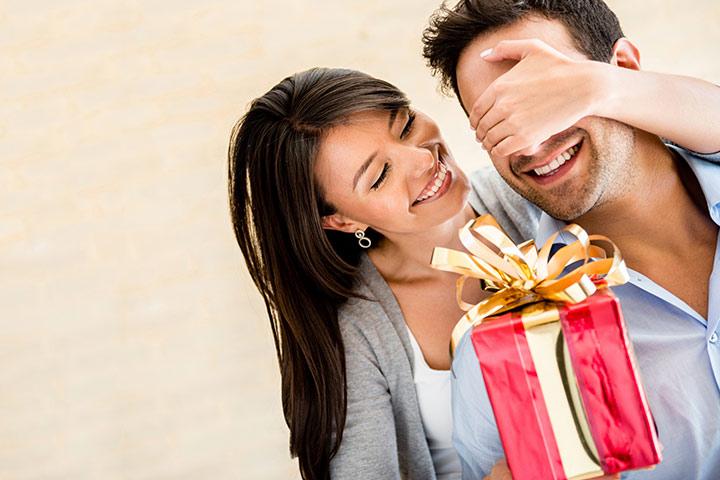 Men love their women so much and they leave no opportunity to make them feel special. Sure, you also make them feel special at times but don't you think they need to be pampered as they do it for you?
Here are some simple things you can do throughout the day to show your man how important he is to you.
Write Sweet Notes for Him
Writing sweet notes for your man can work like magic in your relationship. By doing this, you will let your partner look forward to something. You can show your love and care for your man through little short love notes. You can write how lucky you are to have him in your life. These little gestures do make a difference.
Make Time for Him
You can make yourself so busy and barely make time for everything that you need to take care of, but it is always very important that you make your relationship your top priority. Making time for your man and spending time with him will help him realize how special he is to you, even after such a long time of being together. Remember time is everything!
Cook His Favorite Food
A way to a man's heart is through his stomach. A delicious, warm, home-cooked meal is the easy thing you can do for him. It is like healing your soul. If you ask us one way to pamper him, then we will say cook his favorite meal and he is all yours! When your husband sees that you make a lot of effort to cook his favorite meal, he will be completely surprised and feel completely pampered.
Take Him for a Vacation
What is better than planning a vacation for your husband? If you can't plan a long vacation, plan a vacation for a short weekend. Stay one night at a beautiful resort where you both can relax. Spend some quality time and talk your heart out, which you usually miss doing amid your busy days at work.
Give Unexpected Gifts
Do you give gifts only on birthdays, Christmas and special occasions? If so, give your man an unexpected gift on any random day. Just because. A rose, a tie, playstation, maybe a good watch, or even better get personalised gifts for him to make him feel extra special. Unexpected gifts will surely make him feel pampered.
Look Beautiful for Him
Men appreciate it when we put in our efforts when you are all dolled up and look beautiful for him. It is natural that after a few years in a relationship, you don't have time to work on your appearance and you start losing your appearance standards. You are used to staying in your pajamas all day and without makeup and hair. Take time to wear the sexiest dress for a change and apply that fearless red lipstick and take him on a date. He will love it that you have done so much effort to pamper him.
Praise Him
Men too like compliments. Every once in a while he takes time to compliment him on what he does for the home and you. If you praise your man, he will probably become more confident in his life as well. Everyone loves to hear praise, and men are no different. So, make sure you praise him and compliment him even for small things.
Give Him a Head Massage
After a long day at work, when he comes back home tired, he needs to be around you. Calm him and give him a good head massage. Get some hot oil and run your fingers lightly through his hair. He will feel lighter and better. Surely, he will realize how much you care for him.
Surprise Him at Work
If your man's work allows you to meet him, then do it. Not often, but every once in a while, stop by and say "hi." Nothing can make his workday brighter than the journey of the people he loves the most.
Couples who stay together, slay together!